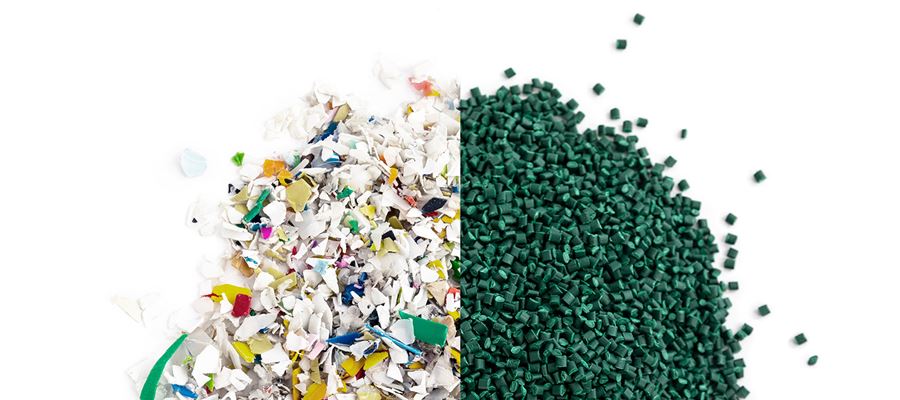 The material of the future is already here
A circular production flow is the key to reducing CO2 emissions, and is something we all should commit to. It places tougher demands on energy efficiency, production processes, transport alternatives and, not least, supply of materials. At Reelab, we bring knowledge to the plastics industry and plastic recycling in order to process waste materials in the best possible way, so that they can be used for new products. We call it Greenology, a sustainability concept that helps our customers to be greener.
Reduce your climate footprint with holistic solutions from Reelab
Recycled materials have been used in the plastics industry for a long time. Development is moving forward at a furious pace and things that might not have worked before now have completely different possibilities of replacing new raw materials. With new technology and knowledge, we've developed a compound that lives up to our customers' exacting demands and specifications.

Developing products where recycled materials replace new raw materials is one way to reduce the climate impact from their manufacture. Other important factors include manufacturing methods, transport, and not least the collection of residual products. As part of our sustainability concept, Greenology, we offer holistic solutions where we put together unique arrangements. Besides delivering sustainable materials, we can also collect residual products and surplus materials, and put them into our circular process.
More sustainable working methods for your manufacturing start here, at Reelab!
Greenology Tech Center
With our own lab equipment and LCA program, we can offer complete life cycle analyses that clarify the active work done on CO2 reduction in your manufacturing. Through analysis and measurement of plastic that has been collected and recycled, we can also ensure qualities and requirements for your material are met. You'll receive certificates about the material and specifications on things such as composition, mechanical properties, etc.
Contact ous